Gaming PC Build under $200 - Is it possible?
When it comes to gaming, $200 will buy you a console, and you can start playing your favorite games right away, but is $200 enough to buy a gaming PC that consists only of new parts? Yes, you definitely can, but is it worth to spent $200 on a crappy computer that will probably not even run the games you want? No, it's not, and if you have a higher budget than $200, we strongly suggest that you would check out our other builds in higher price ranges. But what if you only have about $200 budget, well here is our build that is a little over $200, but is worth every penny.
What can you expect from this gaming PC
Because of the tight budget, the build does not have a dedicated graphics card, but rather integrated Vega 8 graphics from AMD 3 3200G. While the graphics are powerful enough to play all of the new modern titles, the expected frame rate would be within the range of 30-40fps on 720p. On less graphically dependent games like CS:GO, the frame rate can go up to 150fps.
The build also contains only 128GB of SSD memory, which is a very insignificant amount and will likely limit you to having 1-2 games at the same time. You can choose to buy a 480GB HDD, but it will significantly slow down the loading times of the PC.
To allocate more money to more crucial parts of the build, components like the PSU are from brands that are not very well-known and therefore, could be unreliable in regards to the hardware breaking down.
Build Summary
CPU - AMD 3 3200G
No matter how small your budget is, AMD has your back. The AMD Ryzen 3 3200G a great processor for a great price. While the processor is very cheap, it brings a lot of performance to the table, including integrated Vega 8 graphics. Ryzen 3 3200G features 4-cores and 4-threads with the capabilities of overclocking. Also, AMD 3 3200G, just like any other AMD processor, comes with the AMD's default Wraith Stealth Cooler.
Motherboard - GIGABYTE B450M DS3H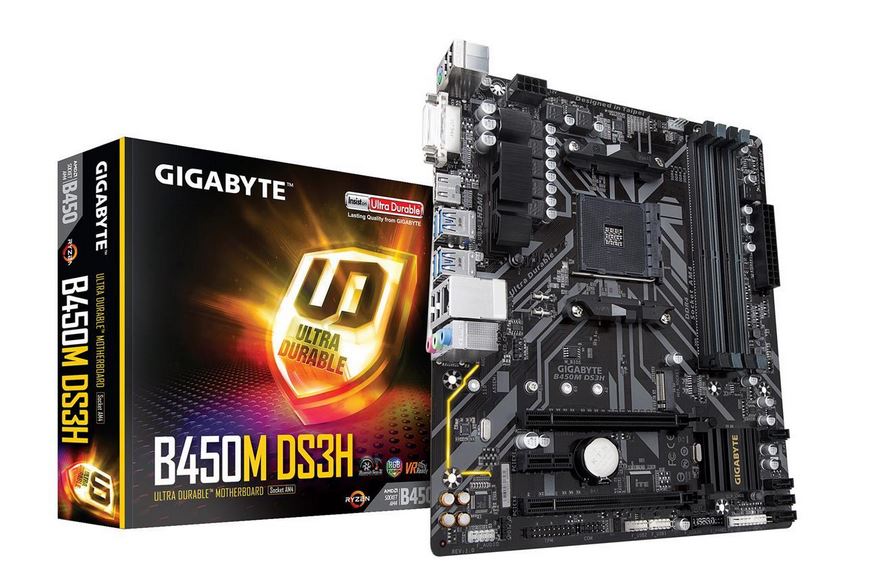 Gigabyte's B450M DS3H is a simple motherboard that doesn't cost a fortune. There is nothing fancy about it, but it will get the job done. It comes from Gigabyte and is one of the cheapest micro-ATX motherboards out there that are not outdated. Because of the budget, features like dual channeling are useless since we're going to use only one stick of RAM.
R.A.M - G.SKILL Aegis 1x4GB 2133MHz CL 15
For the RAM, we picked up a single 4GB 2133MHz module. While it is not enough for a modern gaming PC, considering our budget, that's the only option that we can choose without sacrificing downgrading parts such as the processor.
SSD - Lexar 128GB SSD
For the storage, we chose to go with a small, 128GB SSD. It is not enough for a gaming computer, but it is worth sacrificing space for faster loading speeds. Keep in mind that Windows 10 will take up about 20GB, and games like GTA5 take up around 65GB. So if you know that you're the type of person that plays many different games throughout the day, we recommend considering buying an HDD.
Computer Case - DIYPC Solo-T2-BK Black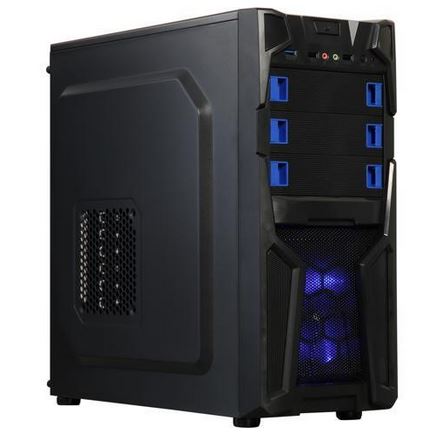 On such a budget, the computer case comes at the last place of importance. This simply designed DIYPC case will do the job for a great price. There is nothing fancy about it, but at such a budget, no one should expect anything very eye-appealing. If you find a cheaper case, go for it and allocate that money towards more critical components such as the RAM or CPU.
Power Supply - Venus 450W PSU
The PSU we chose was simply the cheapest that we could find on the market with somewhat decent reviews. It does produce 450W, which will definitely be enough for our build. It is important to note that a faulty PSU could damage the internal components, so as a rule of thumb, read the reviews and evaluate if you want to risk buying the cheapest PSU in the market.
It is also important to note that we didn't include the cost of taxes, operating system, or other peripherals that are necessary to have a functioning gaming PC. In the end, the $200 build can quickly turn into a build that costs over $400. If you don't have that kind of money, consider buying a used monitor and the most basic peripherals. A simple mouse will do just fine and won't impact your gaming experience in any significant way, so don't feel pressured to buy a gaming mouse; the same applies to keyboards and monitors.