Best Gaming PC Build under $600
Want a new gaming pc but the budget is not looking too well? The truth is that you can still buy a decent gaming pc without it costing a fortune. Here is the best gaming pc build under $600.
As the game graphics keeps advancing, you might start finding that the computer you have built or purchased a couple of years ago is beginning to feel a little bit laggy. The fact is that people age, and so does technology. Finding yourself in the below 60 FPS category might be that sign that you might need to get a new gaming PC. But don't worry, because we did the research for you so that you don't have to! The list below contains the parts to the best gaming pc build that $1000 can buy.
CPU - AMD 5 2600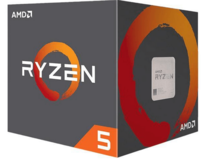 For the heart of our gaming pc rig, we have AMD's Ryzen 5 2600. Without any exceptions, Ryzen 5 2600 is the best budget-friendly processor. It provides an astonishing price per performance ratio that few other processors can offer. It comes with 6 cores, 12 threads, and is also unlocked with the max core boost of 3.9Mhz. While cheap, this processor is extremely powerfulwhich will satisfy your gaming needs for at least a couple of years. Knowing that it's an AMD processor, it also comes with the AMD's default Wraith Stealth cooler which is a big advantage, since we don't need to buy a cooler ourselves.
Check Price
Motherboard - GIGABYTE GA-A320M-S2H
The motherboard we came up with Gigabyte's GA-A320M-S2H. A typical motherboard that is in a very affordable price range. There is nothing much special about it, but nothing should be expected from a motherboard within this kind of budget. It has all the specs that you would expect for a micro-ATX motherboard, including 2xDDR4 and 3-PCIe slots. With a budget like ours, a motherboard should not be the top priority and therefore this motherboard is a great fit for our budget.
Check Price
Graphics Card - Gigabyte Radeon RX 590 8GB
Now here is the most important part of any gaming pc and that is nothing else but a graphics card. For this build, we chose to go with RX 590 8GB. This card will tackle anything that you will throw at it and will easily max out settings for all of the games that you'll play at 1080p and some even at 1440p. It comes at a base frequency of 1469 Mhz and can be boosted up to 1545 Mhz. Like you would expect, this card does support virtual reality. RX 590 is one of the best options within a budget like ours.
Check Price
R.A.M - Corsair Vengeance LPX 16GB 3000
For the R.A.M, we came up with the Corsair's Vengeance 2x8GB 3000MHz. RAM bundles don't vary that much in performance at such price range, therefore, it doesn't matter which one you choose. Just focus on the fact that it is 16GB and that the memory speed is no lower than 2666Mhz. Of course, you can always get the RGB versions, but at this budget, looks are not one of the priorities, especially the looks of internal components.
Check Price
SSD - Kingston A400 SSD 480GB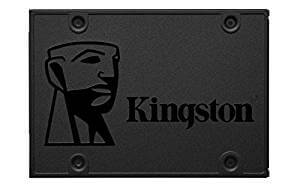 For the memory, we came up with Kingston's A400 480GB SSD. Half a terabyte of memory might not be enough for all of the gaming enthusiasts out there, but that is much better than 1 TB of HDD. Since our budget is quite small, we'll have to stick on to what we can afford.
Check Price
Computer Case - Cougar MX330 Mid Tower Case
For our case, we came up with Cougar's MX330. A case with a simplistic design and a very affordable price. Based on reviews, it is a great case for the price. Of course, PC cases don't influence the performance so if you want to save some more by buying the most boring looking case, you can. On the other hand, if you're all about the visuals, you could buy much nicer cases with RGB.
Check Price
Power Supply - Thermaltake Smart 500W
To power your gaming rig, Thermaltake Smart 500W will do the job. It has a simple design with a very fair price. As noted by the manufacturer, it is super quiet and comes with a 5-year warranty. And based on reviews it is indeed really quiet and overall great power supply to work with.
Check Price
So here is our best gaming pc build that $600 can buy. Hope this guide helped you in your journey of building a new gaming PC and we wish you to see again on PCNewsDaily
Finish you gaming setup with:
Mouse - Rosewill NEON M59
An extraordinary mouse that doesn't cost a fortune. Based on RGB's alone, this mouse is a truly solid buy. People who bought this mouse love it and note that if there was an issue with the mouse Rosewill's customer support was extremely friendly and helpful in solving the issue.
Check Price
Keyboard - Rosewill NEON K51
The Rosewill's NEON K51 gaming keyboard is another great deal coming from Rosewill. It is cheap, mediocre quality and has nice RGB effects. People who bought it are happy with their purchase. If you worry about the quality, don't forget that you get what you pay for.
Check Price
Monitor - MSI Optix G24C
For the monitor, we chose the MSI's G24C. A 23.6" gaming monitor with a refresh rate of 144Hz and 1 ms response time. While our gaming PC is not a lion of the jungle, it is still powerful enough to push for the 144 frames. You can also buy a 27" non-gaming monitor that will cost about the same but will lack many features such as the 144Hz refresh rate and 1 ms response time.
Check Price
Chair - Homall's Computer Gaming Chair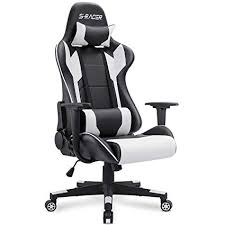 If you don't have the biggest budget, but still want to have a cool looking chair, oh boy Homall has a deal for you. A cheap, good looking gaming chair for half the price. Of course, if you're worried about the quality, always remember that you get what you pay for.
Check Price