Best Gaming PC Build under $500
While 500 dollars might not buy the best gaming pc in the world, it is still enough to build a killer machine that will power all of your gaming dreams. For this build, we solely focused on delivering the most performance possible without purchasing very outdated components.

While this build is incredible, we do want to note that buying or building a brand new gaming pc might be tricky. A gaming PC that costs $700 would have a significantly better performance than a gaming PC that would cost $500. So if you're a passionate gamer, consider saving up a little to purchase a little more expensive gaming PC. A better gaming PC will not only have better performance and will look better, but it will also have much newer components, which in the end would save you money as they will not need to be updated as fast, to keep up with the advancements in computer graphics.
CPU - AMD 5 2600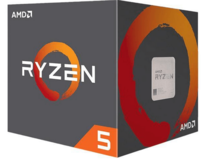 No matter what's your budget, AMD Ryzen series has your back. The AMD Ryzen 5 2600 is the best processor out there. It retails for an extremely affordable price while bringing a lot of performance to the table. Ryzen 5 2600 features 6-cores and 12-threads with the capabilities of overclocking will not hold you back from playing your favorite games. This processor also comes with the AMD's default Wraith Stealth Cooler.
Check Price
Motherboard - GIGABYTE GA-A320M-S2H
Gigabyte's GA-A320M-S2H is an incredible motherboard for an affordable price. This motherboard doesn't necessarily look good or have amazing specs, but considering the budget, spending more on the motherboard would be a waste of money towards more important components. GA-A320M-S2H does not offer anything special and comes with ports and features that you would expect for a modern motherboard. The motherboard has 2 DIMMs slots for DDR4 memory and a PCI x16 for our graphics card.
Check Price
Graphics Card - GIGABYTE RX 570 4GB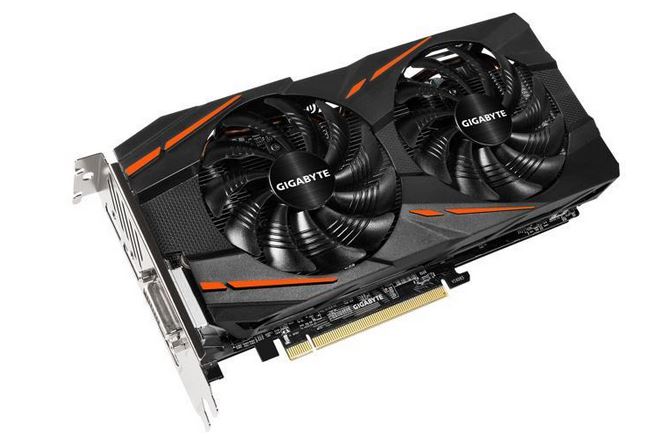 GIGABYTE's RX 570 is an amazing graphics card that doesn't break the budget. According to the manufacturer, this graphics card will run all of the hottest AAA titles at Full HD. This specific model is 4GB GDDR5, but if you have some extra money, we would highly recommend you get the 8GB version. While extremely affordable, it comes with some RGB lighting which will definitely enhance the look of your gaming PC.
Check Price
R.A.M - Corsair Vengeance LPX 16GB 3000
Corsair's Vengeance 2x8GB 3000MHz RAM bundle is a perfect fit for our gaming PC build. While 16GB RAM might seem like an overkill for such price range, RAM has gotten very cheap and having a dual-channel memory has a significant effect on how well your games run. Overall, RAM bundles don't vary that much, so if you choose to get another pair, it won't make much difference.
Check Price
SSD - Kingston 240GB A400 SATA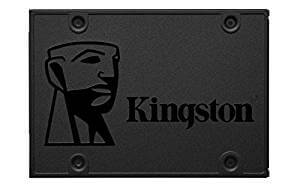 For the storage, Kingston 240GB A400 SSD will do the job. While it has a small capacity, it's better to have a smaller SSD rather than a larger HDD. Having SSD will not only make your computer boot up faster but will also reduce the loading time of your games. Building a new gaming PC without an SSD will make you an outlier in the gaming community..
Check Price
Computer Case - AeroCool Cylon RGB Mid Tower
AeroCool Cylon RGB Mid Tower is a beautiful gaming PC case that won't break your budget. The front of the case has an elegant backslash LED with 13 lighting modes. The case also has a full acrylic side window that will further enhance the look of your gaming pc. This case comes with a lot of useful features such as a removable PSU dust filter that will make it easier to clean your system.
Check Price
Power Supply - EVGA 400 N1, 400W PSU
EVGA's 400 watt PSU will be a perfect fit for our build. This PSU is semi-modular and comes with 2 years of warranty from a reputable brand. There is nothing much special about this PSU, it is just a regular power supply that will power our gaming PC.
Check Price
This $500 gaming PC build is excellent for people who are just getting into PC gaming. If this build does not align with your budget, please check out our other builds from PCNewsDaily